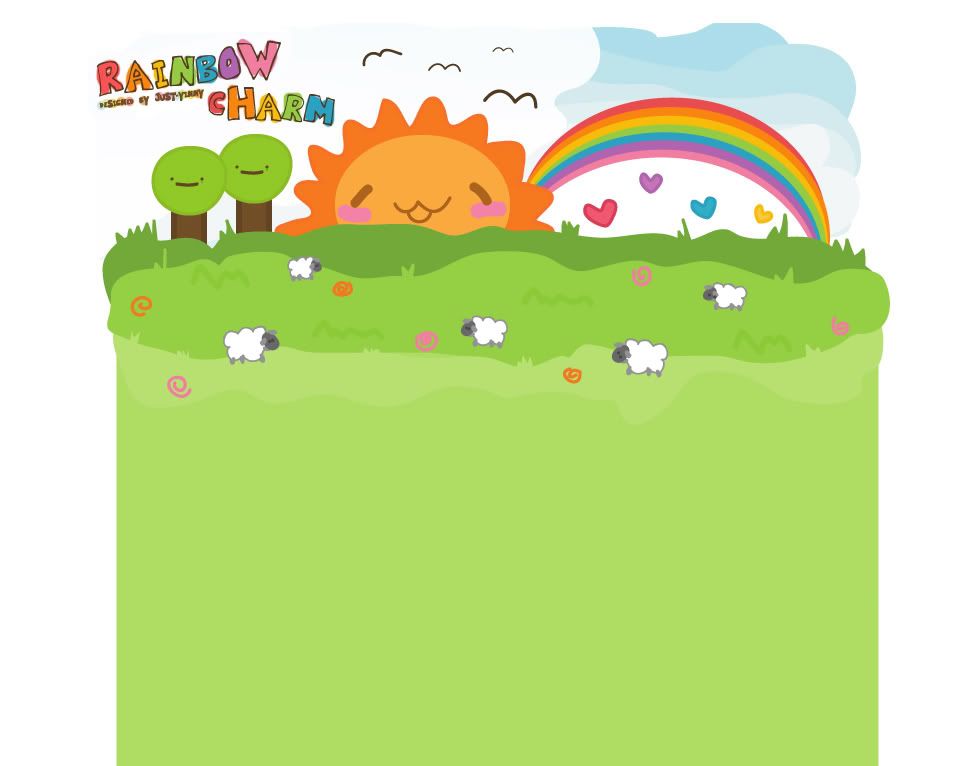 Sunday, July 1, 2007
megabits.
Life lesson:



"Never expect anything."
Something my mom says oftentimes (rather,nags) and much to my chagrin, it's always, always true. It makes me feel stupid, even, saying it. Cause it's a fact of life. Everyone knows things won't always go the way they thought it'd be. That's why I just let everything be, as much as possible. I don't want to expect anything, because I, more often than not, end up despairing and regretting and depressing over the most useless stuff. =P
***
Megabits:
I got something for myself (and less fortunately, my mom *she's sharing it*...he he he) from TOPSHOP. See, the ability to share clothes with my mom has been a blessing...and sometimes, otherwise. A blessing, since I get the license to buy clothes since she'll be sharing them anyway (kupas nga mga Giordano polo ko eh. even my sister shares them. >P ). Otherwise, because sometimes I find myself totally out of anything to wear (even the Giordano polos)... I want to buy the white shirt from KAMISETA. and I will be. MUWAHAHAHA (that was supposed to be evil. >P)



Turns out, I was unable to attend my cousin's birthday partay. I was sleeping when my dad arrived, which meant that I'm not in a fit condition to go. I was surprised that my dad did not ask our ate to wake me up or do something. Cheers to you, father!



I stayed up till 2 am yesterday, studying. I have reasons for that. One was, I drank coffee. Second was, I started studying at 11 pm. Third was, it browned out (BROWNED OUT??!?!?) and I had nothing else to do, so I continued studying. In fact, I think my mind functions in the most inconvenient instances. Like yesterday. It was early early in the morning, there was only the emergency light to live by...but I was doing well in my studying. In fact, I can name where Kyrgyzstan, Uzbekistan, Bhutan, Turkmenistan etc. etc. are. That was a long way I went, considering the fact that I didn't think there were such countries that existed. So now, I know where the countries of Asia are. **BOW**



HINDI KO PA NAPAPANOOD YUNG TRANSFORMEEEERS!!!! **HMP** (insert childish tantrum-ing...i.e. shaking of head violently, throwing around of arms and legs. with the bratty voice. teeeeheeeheeehee)



I got heartbroken when I saw Daniel Radcliffe and Emma Watson in the cover of Teen Vogue. F you, Emma. Kidding. I love love love you. THough I was looking for Rupert Grint. Where was he, anyway? TSK, you people ha.






photos from:

http://www.teenvogue.com/style/coverlook/2007/06/harrypotter3_slideshow?slide=1



Daniel is so freakishly beautiful, he's prettier than me already. And would you look at Emma? Nagdalaga ang bakla. Hahaha. And Rupert's looking quintessentially British too!! Daniel looks kind of bakla, though. I'm saying it in tagalog in case he reads my blog (NANGANGARAP LANG! CHE!) and he finds out what I'm saying. Baka i'bash pa ako. Which might be good for publicity, still. Oo nga noh. Sige... Ulit ulit ulit. Daniel Radcliffe looks gay in the first picture. He's too pretty, it scares the HECK outta me. Akala ko naman si Daniel and Emma lang yung nasa cover.... extended pala yung cover, and si Rupert yung hindi nakita. UHM YEAH WHAT WAS THAT ALL ABOUT? Rupert was kind of awkward during his first few years as Ron. He still is, but in a really rugged, band member way. He's not a member, I'm just saying he looks like one. :P Especially in his solo pic above.

Also, have you noticed? Sa group pictures, laging nahihiwalay si Ron. Dun sa isa nga, his face is partially blocked out by the sunlight.

Bad people. Tsk tsk tsk.


I cooked my very first dish last Saturday!!! It was for our dinner, and it was Beef with Broccoli and Oyster Sauce. THough it was kind of dry, it was good na haaah. It was my first time on my own, my mom was just assisting me. HEHEHEHE. I am now living by the mantra, "the best way to a man's heart is through is stomach". HUWAAAW!!!

***
To the people who I haven't hit on their blogs yet, I am sorry, once again. My mother's laptop seems to have a disliking for me...Or maybe I just open too many windows...(Internet Explorer 6 pag gamit nito. No tabs yet. HAHAHA. Primitive xP) When I get the chance, though...I'll hit back on you people.
I love love love love love love you!!! TO da max!
Labels: harry potter, megabits
at
5 Comments: